Card Name: Philosophers stone - sabatiel
Image of Card: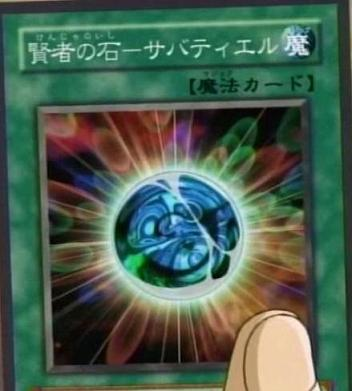 Special Features: Adds from Deck to hand/Adds from Graveyard to hand
Effect/Description: When a "Winged Kuriboh" is sent to the Graveyard, add this card from your Deck to your hand. When you activate this card, pay half your Life Points to add 1 Spell Card from your Deck to your hand. Then, return this card to its owner's hand instead of sending it to the Graveyard. This effect can only be used 3 times per Duel. If this card is activated a 4th time, equip this card to a monster you control. Multiply the equipped monster's ATK by the number of monsters your opponent controls.
Limits/Restrictions: 1 card per deck
Card Color: Green.